What was the last thing someone said to you that made you want to crawl under your desk/the bedcovers/the closest mountain? Well, here's mine…
Tonight I was talking on the phone with someone who is related to me by blood, close enough that a kidney donation might have a good shot.* This Close Blood Relative (CBR from now on) also reads my blog.
I can't remember how we got from Point A to Point You Look Like a Man in That Photo You Posted, but by golly damn, we sure as shit ended up there.
Yes, after the photo had been posted on my blog for close to 20 hours, give or take, CBR** told me, "You look like a man in that photo you posted."
The hell? (to borrow a favorite philosophical question from Tootsie Farklepants).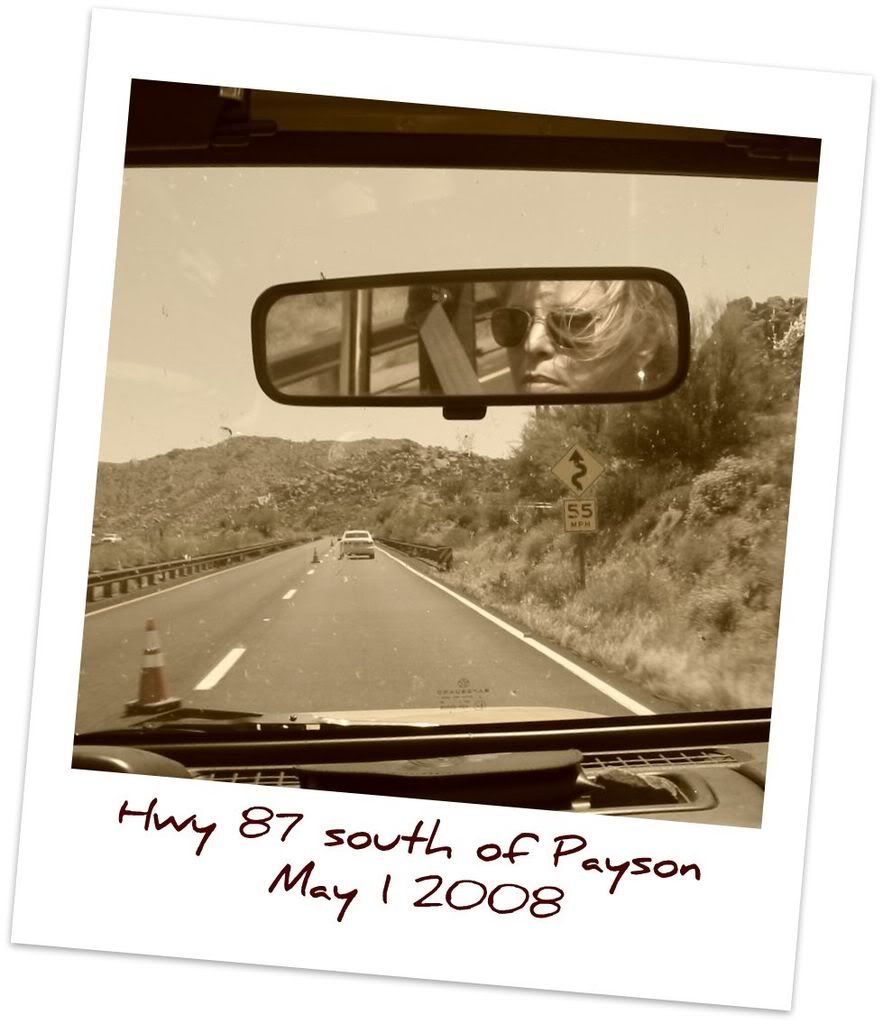 "Well, what do you want me to say? You did." I think CBR said. Or some lame variation of that.
"I have to get off the phone now." I said to CBR. And so I did.
Of course, I needed to get off the phone. I had lots of Manscaping to do. A five o'clock shadow to tame. Some chest hair to wax. Is it weird for dudes to use Botox? 'Cause maybe I could use some of that, too.
When CBR called back the eleventh time and I finally felt like answering, my great big question was, "If you thought I looked like a man in that picture, why didn't you tell me this morning? No, wait, before you answer." I lowered my voice to my deepest register, and repeated the question in my best Man Voice. "Why didn't you tell me this morning that I looked like a man?"
Because there's nothing better than hearing that you may have quite inadvertently gone transgender all day long, when it was totally Celebrate Your Own Gender Day. Embarrassing.
While my Man Photo decorated my blog today, I was out doing some very girly things, just so ya know. My nails look something like this: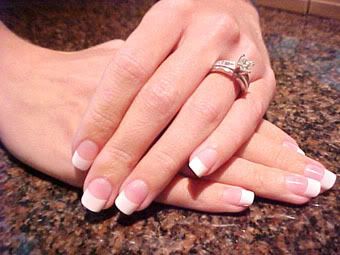 And my toes look something like this, but with red polish:
Of course, neither my nails nor my toes were visible in the Man Photo***, so maybe that caused some confusion.
Imagine if I had held up a 7-Eleven today.
Police officer: "Describe the perpetrator, if you can."
Dwight, the clerk: "Well, he had big, you know, man boobs. And blonde hair, long like a girl's. But, no, it was definitely a man. About this tall, like maybe 5 foot 5. Hey, Chad, come on out here. You saw the guy, right?"
Chad, the other clerk: "Hell, yeah, strangest thing I ever saw, that guy. Wearin' lipstick and shit? But you know" (he elbows Dwight) "there was somethin' about her, wudn't there? Did I say her? Him. Damn."
Maybe I should have knocked over a couple of convenience stores, and maybe a bank. They would have never caught me.
___________________________________________
*For the record, I have no knowledge of how kidney transplant viability works. I would look it up on Wikipedia, but I'm too busy trying to remember to leave the toilet seat down.
**CBR granted me permission to tell this story. I may or may not still feel like donating a kidney if it's ever needed.
***Yes, I replaced the photo on yesterday's post with another, man-free photograph.