Two nights ago, at much too late an hour, I caught the first half of Out of Africa before falling asleep. And a few days before that, I turned it on somewhere in the middle. So, in my own backwards way, I managed to watch the whole movie in the last week, along with bits and pieces of it at other times over several days. (I know, I should just rent it, right? Heck, I should buy it.) Over the years, I must have watched it more than 20 times. Still counting.
I'm sure I'm in good company when I say that I love that movie beyond reason. It's three hours of yearning and passion and hardship and loss. My kind of film.
And I love watching Robert Redford in it. (I've made no secret of how I feel about him.)

Ladies, was there ever a better case made for lather, rinse, repeat?
Also, I wish I could dress like Karen Blixen. Maybe not all the time, but often. Except I should maybe live somewhere where it's not 110 degrees every damn day in the summer. And I should probably find a way for Ralph Lauren to design and manage my wardrobe. (And get the girls from Work Out to manage the size of my ass.)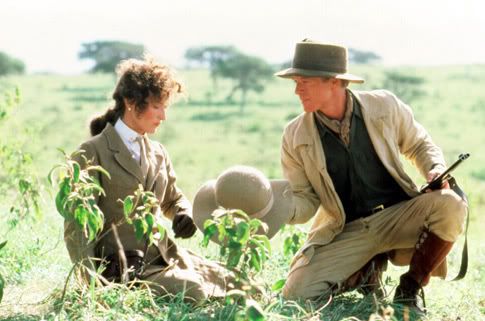 Could I also live in that house? Maybe there will be a replica of it at Women's Colony. I call dibs on it, right here, right now. I might share, if you're nice to me. And I'll let you visit on Thursdays if you look like Robert Redford. Or are Robert Redford.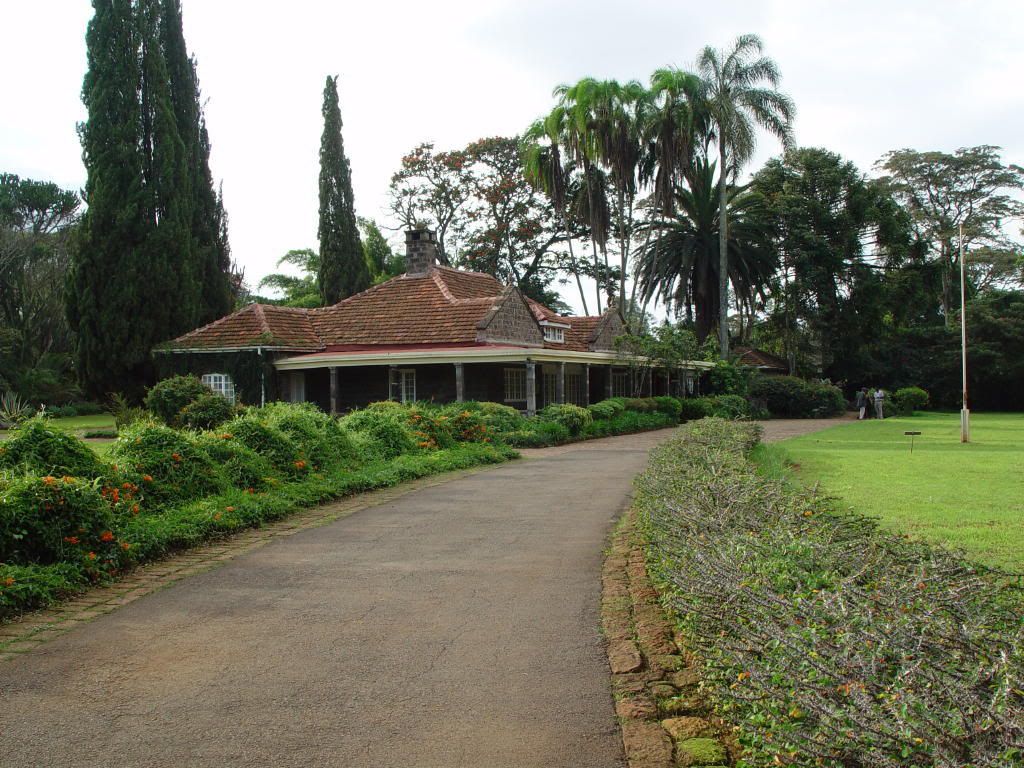 In one of my favorite scenes, Denys asks Karen for a story. She asks him to provide the first line, and he does. From there and on the spot, she invents a story, captivating the two men in her company as the tale unspools. Whenever I watch that scene, I wish for her ease and confidence in her gift for stories. (I also wish for Robert Redford to look at me, just once, like that.) I've always thought that Denys fell in love with Karen that night. And how could he not?
Out of Africa is a different movie to me now than it was when I watched it for the first time over 20 years ago. In this scene, now, I identify more with Denys than with Karen. In my 20s, I would have come down resolutely on her side of the argument. She makes some good points, though, and I do love the line, "I have learned a thing that you haven't. There are things in life worth having, but they come at a price. I want to be one of them."
Back when I was deciding what to do with my life, it's a good thing I decided to become a famous, gifted actress. Otherwise, I would have missed out on this:
Fine. Don't believe me.
All photos from Google images