Last Thursday night, through the worst storm we've had this year in the Phoenix metro area, a number of people were willing to do this: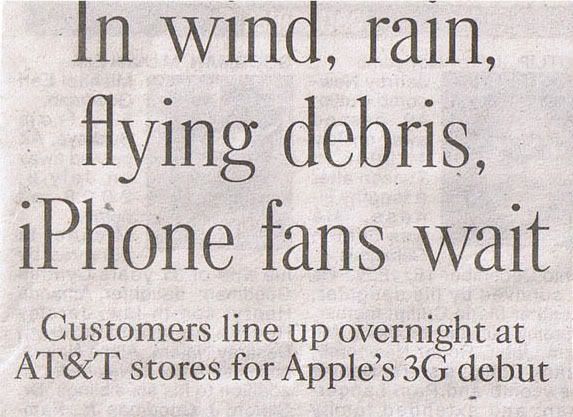 *
But how willing would most of us be to camp out all night through a monsoon storm, in 60 mile an hour winds, with debris flying about and ants crawling in our socks, so that we could gather or march in organized protest?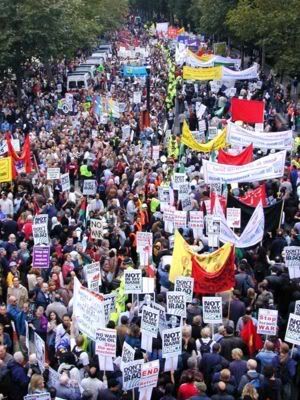 **
I point a huge finger at myself when I ask that question. Though I would never camp out all night or wait in a huge line in order to buy some new gadget or to snag the hot new toy at Christmas (though I'll admit to wanting an iPhone, I'm just not in a hurry), would I do it to protest war?
I haven't so far.
Military families have been doing most of the heavy lifting throughout these two wars. The rest of us are just now getting a taste of personal sacrifice, though I suspect our wallets will empty a bit more before it gets better. The line from Point A to Point Gas-is-4-bucks-a-gallon hasn't been very straight, and it's taken a long time, but more of us are making changes to our lifestyle now because of increasing prices. Is now when we might finally voice our anger and frustration, and can we still do it proudly after waiting so long? After letting so much ride up until now?
For six years, I've wondered what I can do, as one person, to make any sort of difference in our country, specifically to voice my protest against the war. At times, I've donated money to candidates I support and to organizations like MoveOn.org. I have used my vote, for what it was worth.
But I wonder what each of us would give up–whether it's time or comfort or money or time with our families–for social protest? And does protesting make an impact?
What else can we all do? Does anyone else feel frustrated or powerless?
________________________________________________
*Article from East Valley Tribune, Saturday, July 12, 2008
**Protest photo borrowed from Google Images