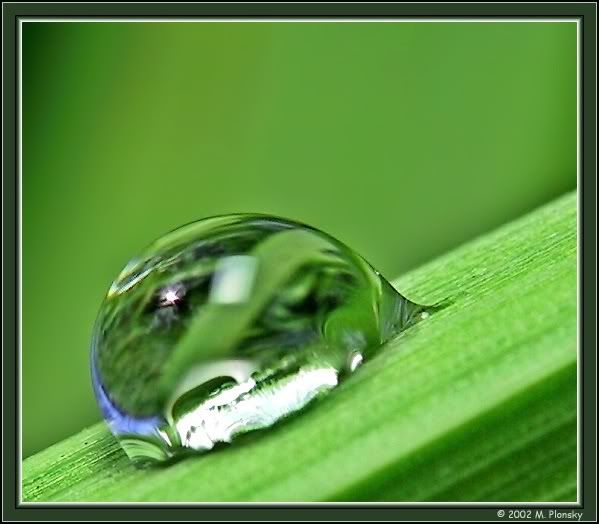 If you're a writer, you probably know how this feels.
Your hands hover just above the keyboard, and a string of words slides into your head like a runner into second. And it's good, pretty damn good. You start to type it or write it, but before you can…
…the phone rings, or a child calls out. The oven timer goes off, or you look at the clock and hell, is it that late? and there's nothing to do but grab your keys and go pick up the kids from school or drive to work.
You say the words over and over in your head, and you think you won't forget the idea or the words or the clever line (where's a pen?), but then it's gone and you can't get it back.
One could argue that maybe the idea wasn't that great if it's so easily forgotten, but I disagree.
Sometimes the perfect sentence is as fragile as a drop of water that trembles on a fingertip, reflecting the world back at you (as the really good ones can). But that's where it gets tricky – the tiniest motion can send it sliding to the ground where it becomes just part of the puddle, the rain, the storm. Lost.
And you could just die. You do, a little bit, because you needed those words.
I've been spending my days trying to sweep up a mess of stray words and put them together, in the hope that they might become something whole. It looks close to impossible at times, and I'd settle for one true thing – even if it's fragile – to settle on the tip of my finger, the tip of my pen, the center of my soul.
I would hold my breath if I had to, stand stone-still if that's what it would take, if it meant the words would stay with me.