It's my favorite question.
It's a damn fine question, too. Those two words are the seed of  novels, of innovation, of art. Of risk. They're raw material, and bravery. The stuff of making a plan or making a run for it.
About  a year ago, my sister and best friend talked me into starting this blog. I was a tough sell, and I asked, over and over, "But why? What will I write about?" Their insistence that I would love having a blog finally convinced me to start. Why? turned into What if?
I realized a couple of days ago that I had missed my blogiversary, which fell on January 18.
Over the last year, this place became something more than I had imagined it could be. More than just a place to tell the funny things my kids do to make me laugh, more than just a virtual desk with lined paper and a cup full of pencils. I found a community, friends, support, an outlet for stories that I'd never had the courage to tell pubicly before.
More times than I can count, I've felt all of you put a hand under each elbow to hold me up.
And you've let me in on your stories, too. I came to need your stories, the chorus of me too, to make sense of things I couldn't always find the words for on my own. You made room for me to stretch out and get comfortable. I learned that there's room for everyone in this crowd, and somehow it's possible for each of our voices – distinct and true and important – to be heard above the collective sound of all of us.
That ease has spread into real life, too. There are so many of you who I can't wait to meet someday. And I've been lucky to spend some time with one blogging friend who has become a dear friend away from here, too. I know many of you read Christine and are ready for her to sign your copy of the book she's bound to get published before long. She's an amazing writer, and I'm lucky to call her a friend. *
We spent last Friday morning at the Desert Botanical Garden in Phoenix, wandering through the Chihuly glass sculpture exhibit. There's not a word for how extraordinary his work is. And I have to think it all started when he asked "What if?" and then got to work.
Like I said, it's a damn fine question. With some beautiful answers.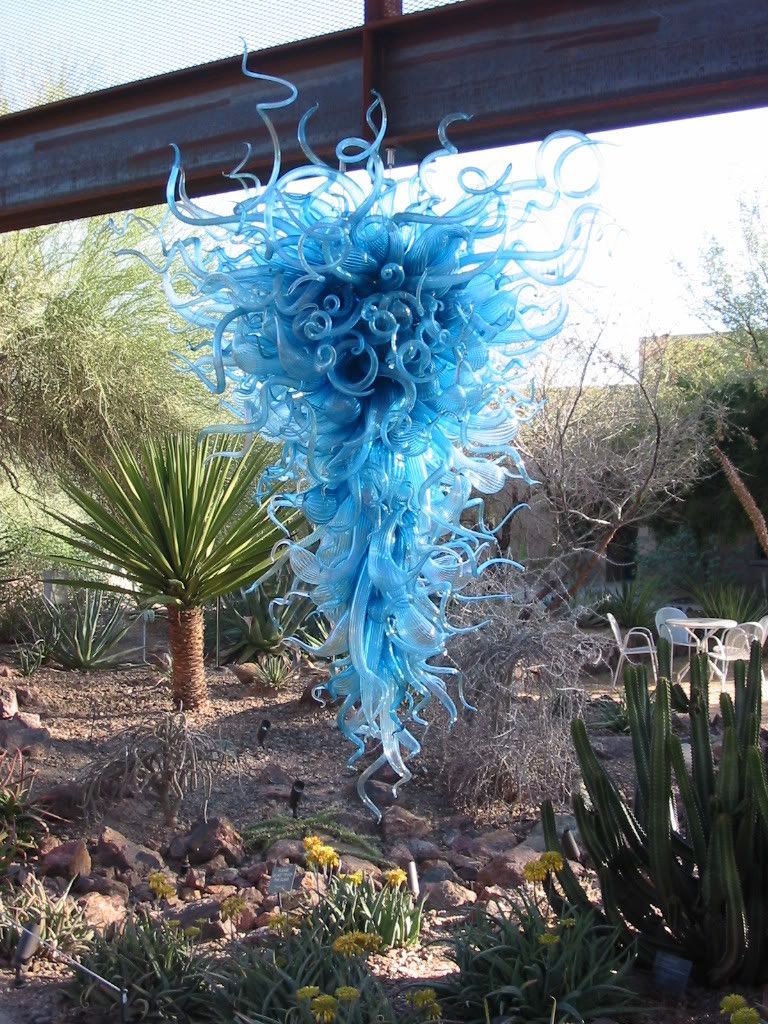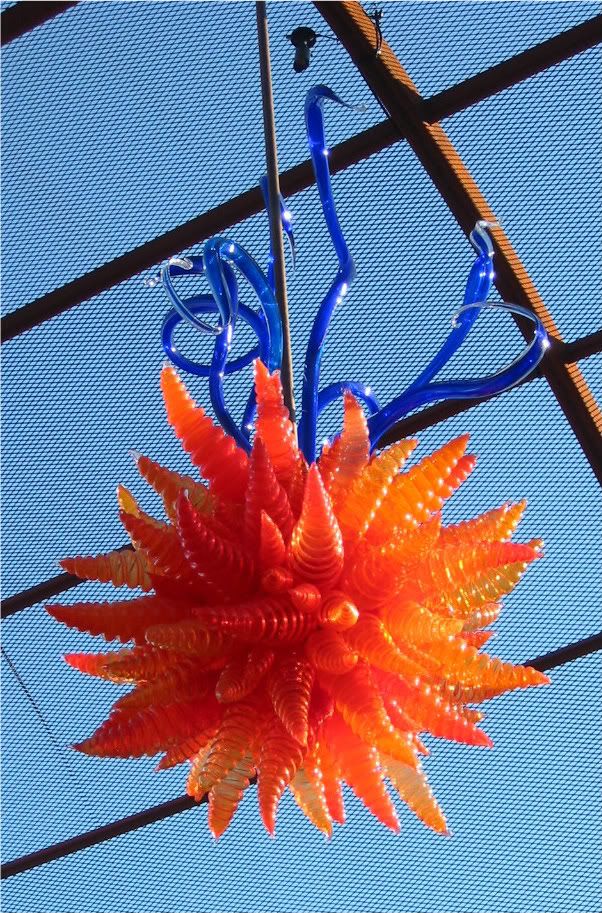 *(You can read Christine's gorgeous post with her own images of the day here.)
Also, I set up an album with more photos here.