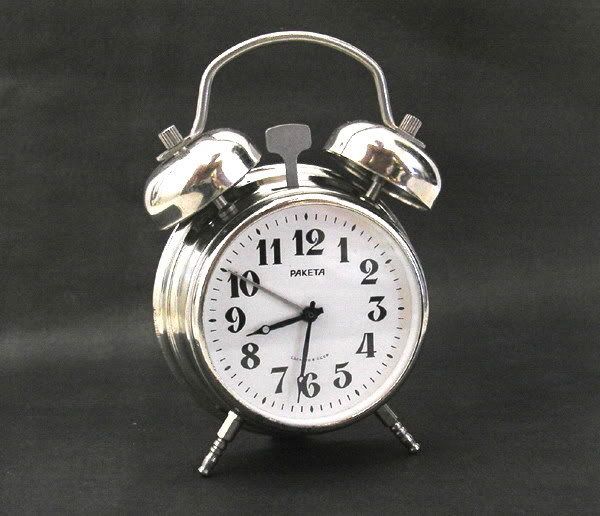 I'm writing this at the hour of night known as  Some Ungodly Hour.
You're all asleep, I assume. Or hiding. The only person I follow on Twitter who's still tweeting is Guy Kawasaki, but I'm pretty sure he never sleeps.
So, I've decided that since I can't sleep, I should at least try to be helpful or informative. For once. To that end, I give you my list of…
Things to do at Some Ungodly Hour
Look around at  a cluttered office  and decide right then and there to do something about it. Start with a stack of mail.
Get distracted by catalogs full of stuff I can't afford right now or ever – and, in some cases, wouldn't buy even if I could. Like the beautiful leather sectionals in Restoration Hardware that go for $19,500 – on sale right now for $16,595. I mean, at that price, they're practically giving them away. (Imagine the freaked out kids in the house where the people own that sofa – lots of crying over spilled milk, and that's just the parents.)
Recycle the catalogs. Immediately feel better.
Get excited when I find a pretty folder labeled Blog Ideas. Hear angels singing. With the kind of anticipation that could just about kill a person or make Depends a really good idea, I open it. The folder is empty. (Bet you knew that was coming.)
Notice that Guy Kawasaki has stopped tweeting. Now the only person on is a travel writer from Austria whose life sounds so much cooler than mine that if I had any sense I would click Unfollow, without delay, just to save my sanity. (But won't, for the same reason, and because his blog has gorgeous photos from his travels.)
Search for a clock image on Photobucket, and laugh when this shows up among the results. Their search function has a sense of humor – and, honestly, it could have been worse. (Better?)
Find the March copy of Outside Magazine that I still haven't read. On the cover: "50 Ways To Live Large." Realize I've got that covered.
Make plans to use the treadmill tomorrow.
The thought of that makes me tired – finally – so I decide to try to sleep. Because I'm no Guy Kawasaki.
P.S. My office doesn't really look much different than when I started. Please, act surprised.