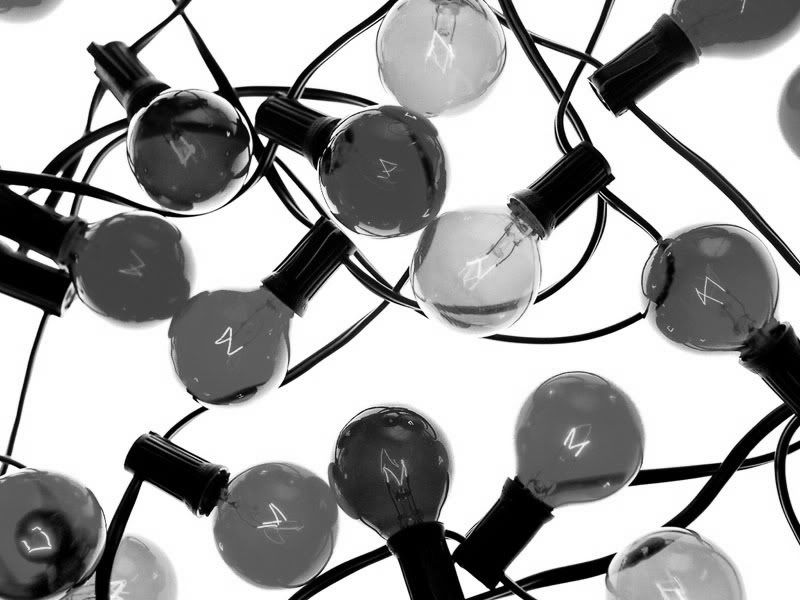 So, this is my 300th post. Sorry, no balloons or cupcakes (though cupcakes are always welcome…If anyone needs my address, let me know.) There's nothing special about that number, nothing it can hold over 299 or 301. And it's taken me longer to get here than most, since I don't post so often, but it still feels like something.
These last few months, I've handled words in a different way that I used to. In writing songs, I have to use fewer of them.  I still weigh, consider, trade, bargain, edit, sift, suffer over, regret, edit some more. All so that at the end of the process, maybe maybe maybe there will be a sigh or a hell, yeah or tears or goosebumps.
There's nothing I like better than to thread them all together into strings of hundreds until they light up. Until they cast even faint light on something true, or pull the darkness from where it crouches in corners. Or just look pretty. I'm a sucker for that, too.
So there's not much fun in admitting that sometimes, somewhere along the line, a bulb is burned out, leaving the rest of them dark.
But that's how I've been feeling lately, and why so many days have passed since my last post. Our move has been delayed, so there's that, but it's more. Somewhere inside me, something is disconnected. Broken, maybe. Not sure yet how to label it, not sure what words to use as push pins to hold that spot in place until I can find it and sort it out.
With our move on hold for a few more weeks, I had to enroll the kids in school here until then. An adjustment, for sure, but they accepted it with a good amount of grace, edged with only the thinnest bead of disappointment at having to start school two weeks sooner than they anticipated.
Their first day, last Friday. I walked them to their classrooms. To get to Elle's classroom, we had to walk down what they call "the quiet hallway."
It wasn't until I walked back along that hallway on my way out of school that I realized what an apt metaphor it was for a place I'd like to stay for a while. The quiet hallway…where I can sit and rest and watch, with my tangle of strings of lights, until I find the place where everything has disconnected. No, no. Not that one. Next. Not that one.
Oh yes, there.
So I guess that's where you'll find me for a while. Maybe not for long, but if the words are spare and far from each other around here, as they have been, you'll know why.
See you soon.
_________________

I wanted to email everyone individually to thank you for the lovely, kind words about the song. Still trying to do that, but if I don't, please know how much your words mean to me. Love you all. xoxo