This time last year, when I still lived in Arizona, I went for a drive one morning and took these photos:
(all images, click to enlarge)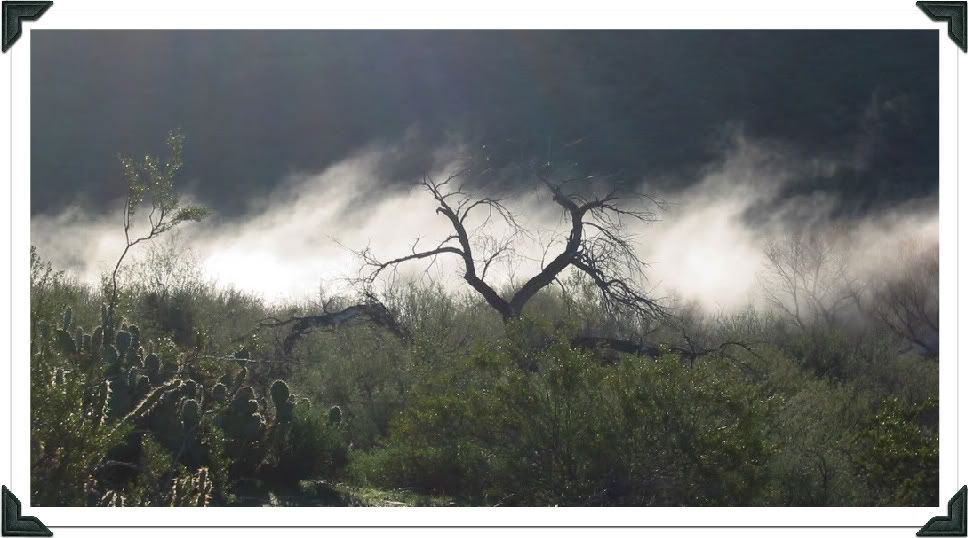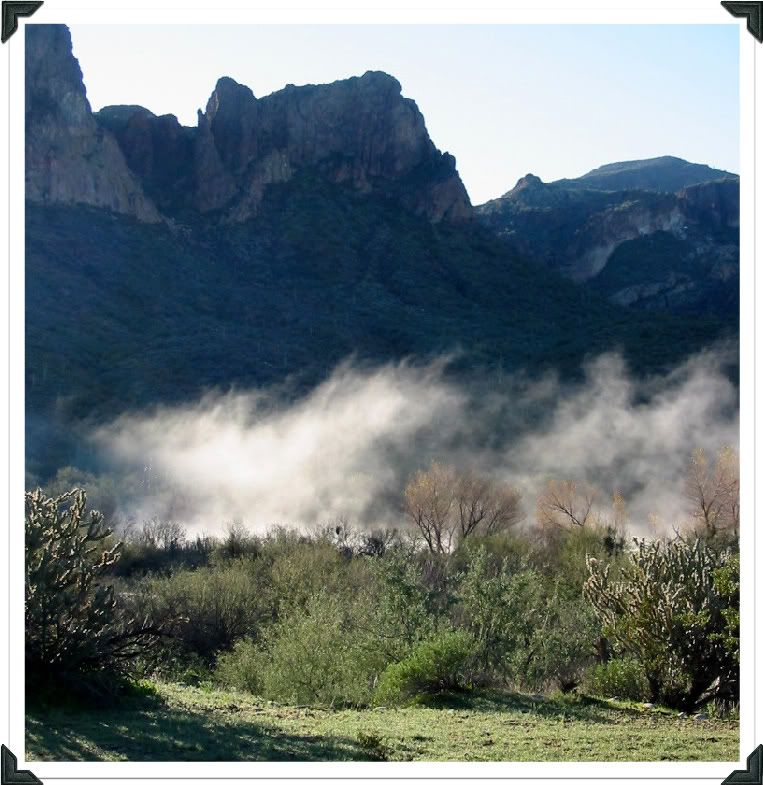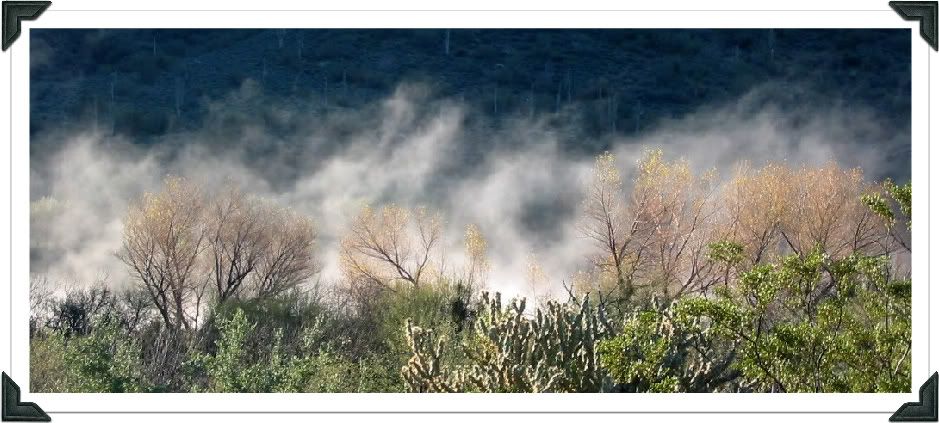 Whenever it would snow in the mountains to the north of Phoenix, I would scout the house for whatever coats and gloves I could find – usually, the gloves were outgrown or even mismatched, because who needs gloves in the desert? – and I'd load the kids in the car. We'd drive up the Beeline Highway toward Payson until we  got to the  snow, then I'd pull off the road (like so many others were doing) and let the kids play in it. City folk, huh?
On the day that I took the photos above, the outlying mountains looked like this:
Yeah, now? We just look out the back door or walk out on the front porch. In fact, one of the things the kids were most excited about this winter was the snow, and I assured them over and over that they would definitely get to play in the snow this year.
My apologies to everyone in the Mid-Atlantic region. This is totally my fault.
28 inches, y'all, and it was still snowing…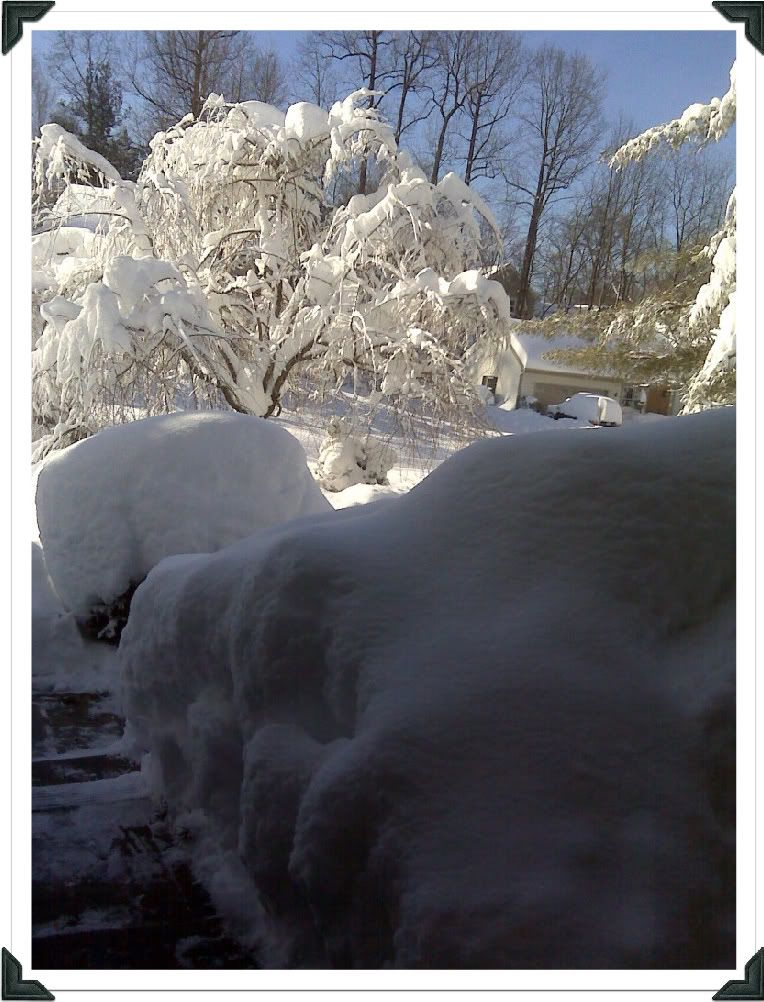 And we're supposed to get another 10-20 inches today and tomorrow. Okay, winter you bastard, I'm waving the (snowy) white flag.
UPDATE: The county just canceled school for the rest of the week (add that to yesterday and today's school closing). Don't even try to pretend you're not laughing at me.