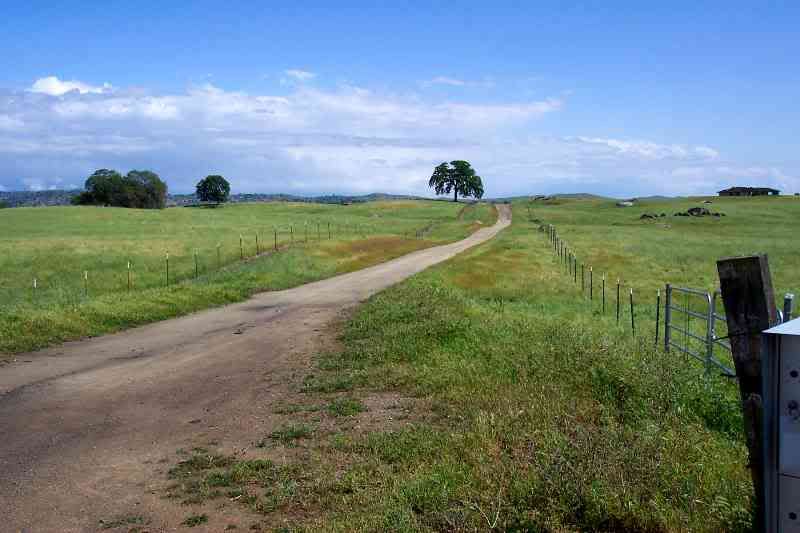 The road was paved and marbled with cracks and patched potholes, like many farm roads. The edges crumbled and fell away in chunks of asphalt. The blacktop road, we called it, though it was really closer to gray.
On its way south, the road caught the end of our long driveway, making a T of our drive. Across from our driveway, there was a field, fenced in and usually fallow. And in one corner of the T, there was a small and spooky cemetery. It was easily forgotten until I waited to board the school bus or, like that day, when I turned toward the river and it was on my left, its old and weathered headstones shadowed by the spruce trees that rose up among them.
On this day, just ten minutes before, I had done something that until then I had never ventured. I asked Sue if it would be all right for me to take a walk down to another cemetery a mile or so away, the one where her father (my step-grandfather), was buried. It was a lie, my request. I knew she was more likely to give her permission if I declared the cemetery as my destination instead of the river, which was another quarter of a mile past it.
I had learned to lie years before, to protect myself and my siblings, but this lie was significant because I was mature enough to look down through a scope and aim for a tender place. As I knew she would be, Sue was touched that I wanted to visit her father's grave. I think she even hugged me.
It was a magnificent lie.
I was 16 or 17, I think, and this would be my first walk alone beyond the end of our driveway. We had walked down to the river as a family before, but this was a brand of independence that I had never tested. Would she have said yes, had I asked earlier, at 14 or 15? Who knows. I doubt it. But she had loved her father more than anyone, I think, and was devastated by his death. On the day of his funeral, she spent a good part of the day throwing up, though she may have been drunk, a possibility that was startling to me (given the strict religious atmosphere of our house) when I overheard her two sisters speculating on it.
I had loved him, too, and missed the time we spent together when I was younger, hanging out with him in his workshop where he made birdhouses and shelled the walnuts that we collected together from the side of the road. None of this stopped me from trading on his memory. Self-preservation is a powerful force, stronger at times than love or memory, even. I regret the lie, but I don't regret what it accomplished. I tell myself that this distinction is possible.
And there's this. It didn't occur to me until I was much older to consider how Sue's parents had shaped the person she became. A lot of her history is still unknown, more and more of it lost as people die or forget or choose not to remember. Or to tell.
That walk was exhilarating. It wasn't for exercise–which seems to be the only reason I take walks these days, with a bottle of water in hand and a step counter attached to my waist. This walk was pure. It was escape. It was my feet taking some of their first unwatched, unchoreographed steps. It was freedom, different from my time at school, out of her watch, or on overnight school camping trips. Those activities were sanctioned, with permission slips and supervision.
Yes, this one had required permission, too. But I had purchased her approval with a lie, which by that time I saw as fair trade. It was familiar currency in our house–only this time I dictated the terms of the transaction.
That walk was my first lesson in something else. On that day–as I walked over one hill and then the next, down the long slope to the stop sign, as I turned east and passed the cemetery on my right, as I dangled my feet over the edge of the slab across the Finley River–I accomplished something important, pivotal even, though I didn't know it just then.
It would be a few more years before I would use the truth with even more force, toward a purpose that should have come much sooner and at the hands of responsible adults.
But on that day, with one lie and two miles worth of steps, I began to learn that I had the power to leave.