First, I want to thank everyone for your reassuring, thoughtful, concerned  comments on my last post. If the world was filled with people like all of you, things like this just wouldn't happen. You overwhelmed me with both the number and the strength of your words. Thank you, from the bottom of my heart. It still aches for those girls.
This morning, I dropped the kids at school and then, because it was so cold, decided to take a short drive to see if the outlying mountains were covered in snow. (It was 37° F – brr! Yes, I'm aware of my wussityness. That's totally a word.)  They were, but of course I didn't have my camera. Before long, I saw that a beautiful, low fog curved along the back of the Salt River. We don't often get fog here, so this was a rare treat.
I raced home for my camera, and by the time I made it back, a lot of the fog was gone (after just 20 minutes or so). Still, I was able to take some photos that make me happy. I might have even gotten the best of it, with most of it burned off.
Shooting into the direction of the sun made it tricky, but it did light the fog.
Mornings like this make me want not to move away. (For larger photos, click the images.)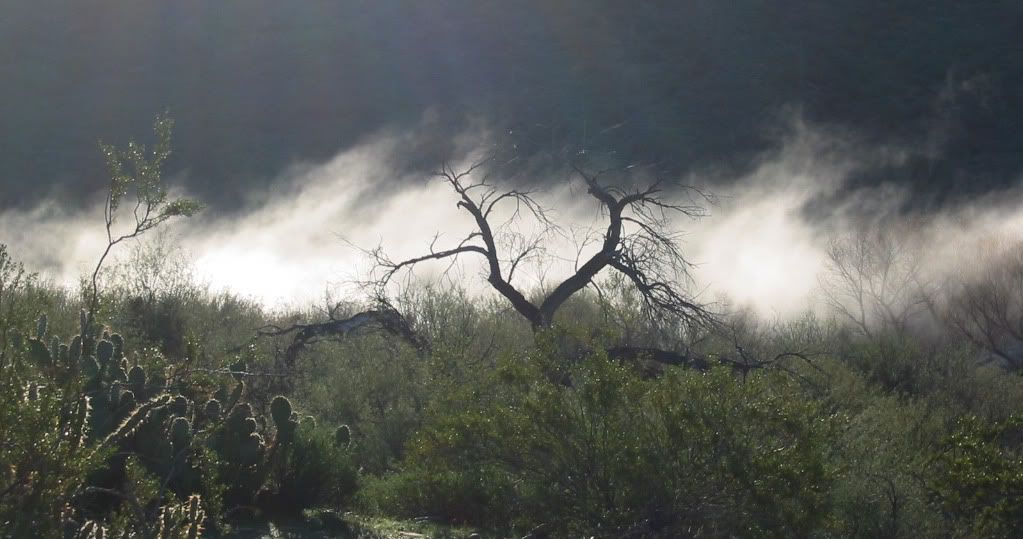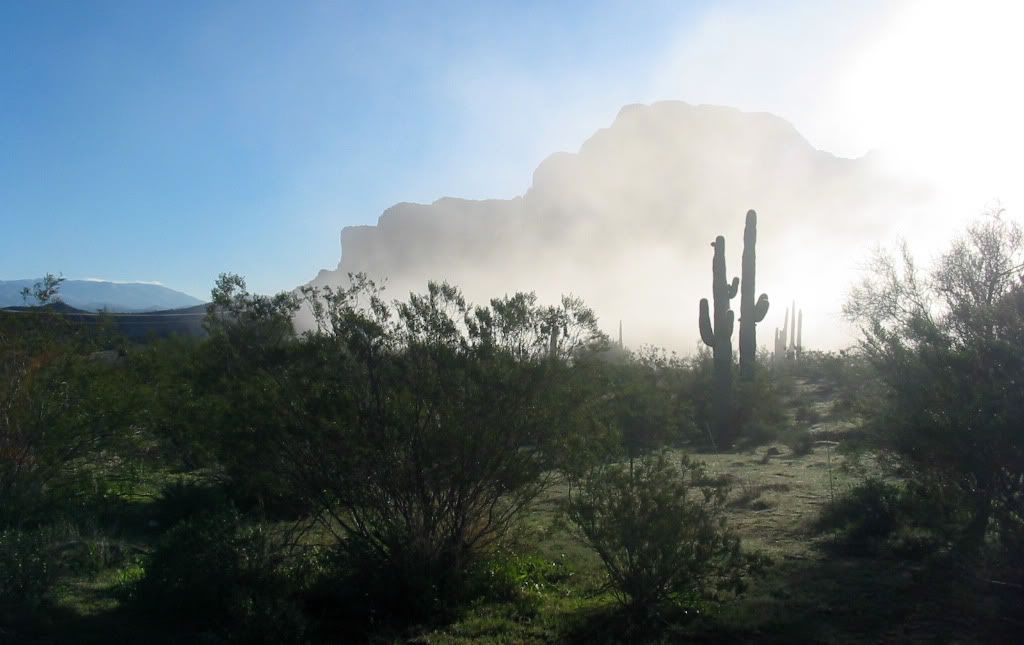 ___________________________________
Take a moment to read this beautiful post from Slouching Mom. If life would give us a do-over.