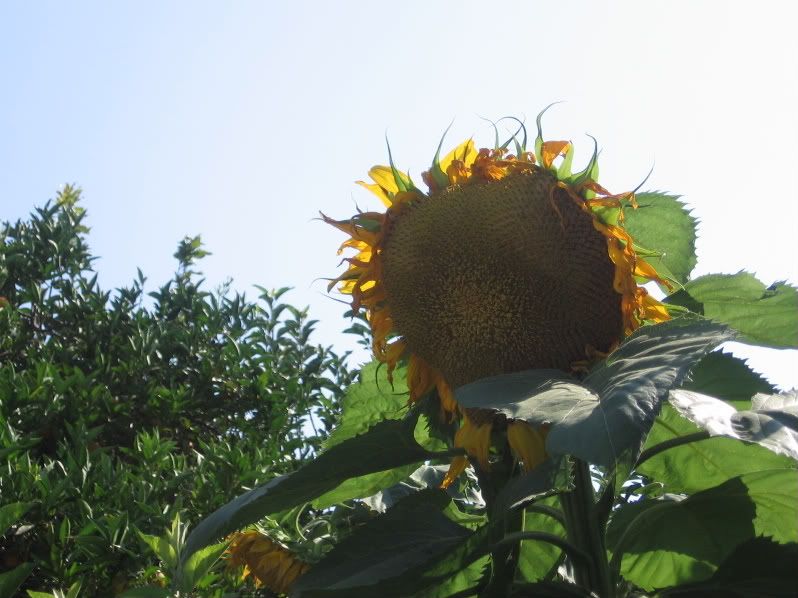 I should have written this Saturday night, but I couldn't quite get there. You know how it is when you're really craving good cheese or strawberries or (let's face it) Doritos, but you can't bring yourself to drive to the store? So you decide that maybe you can hold off until tomorrow? It was like that.
When I left the reading with Christine, I was  still moved (and a little teary) by the passage that Alice Sebold shared with the group. She read for an hour, from Lucky (which I hadn't read yet, just The Lovely Bones) and then she answered questions. I was impressed by her articulate answers, and by the ease with which she responded. Writers are solitary creatures, for the most part, and I have to guess that it takes some practice to develop that kind of comfort in front of a roomful of people.
At least two years have slipped past since the last time put myself in the middle of a group of (mostly) writers, in person. I quickened to it, as though a hand had brushed across my arm. Just being in a room where words and books were not only important but the whole reason for being there gave me a feeling that I've missed. Something in my gut that said these are my people, as hokey as that might sound. There was an energy in that room, almost as though we were leaning – all of us, Christine, me – like plants toward light.
And not just toward the author, though that was part of it. I mean, it's hard not to see and hear a writer (especially one  you admire) standing there at the front of the room, all eyes on her, reading from the pages of her book, and not want to have some of that talent or grace land on you.
As if it worked like that.
And if you're a writer, then it's natural  to imagine – quite physically –  the feel of one's own book in hand, some day in the future, the slick cover with a nice design holding permanent and whole all the words the you poured into it over months or years. Even though you know that's not the point of writing.
So, there was that. But something else, too.
I sat there in that wooden folding chair, and I wanted so much to be a person who isn't waiting for things to happen – for a move, for things to be unpacked, for certainty. Who takes hold of the pieces of my life that I can wrangle, that would yield to pressure if I applied it. Who makes the life she wants out of the pieces of paper in her hand, with writing on them that looks very much like her own.
Who wouldn't let her dreams just sit there like furniture draped with sheets in a summer house. (Impossible to know the shape of things, when they're covered like that, hulking masses of potential and someday and if only.)
Oh, and then, when Sebold mentioned how productive and beneficial she finds writers retreats? And that she's spending two months at one, later this year? I could have cried. Because you know that just  two weeks – never mind two months – someplace serene and quiet with no kids or other people's laundry, with nothing on the agenda but but to write…I ached with envy. Can you imagine?
(And then I packed myself into Alice Sebold's suitcase. The end.)
Moving on. I'm not about to say that two hours over a weekend altered me for all time, or that this bus gets turned around from this point forward. But it brought me out of my February blahs, for sure. So, I begin again, today. What else is there to do, for any of us?
(Also – and this is important – there's nothing else I know how to do. Unless she figures out how to monetize the playing of online Scrabble, and then I'm all over that.)
_______________________________
For all you writers, with love

This essay always sobers me up when I get a little too drunk on creative whining. I have it bookmarked and read it every couple of months. If I was a better person, I would have just told you to skip over that stuff up there and read this:
From Garrison Keillor on Salon: