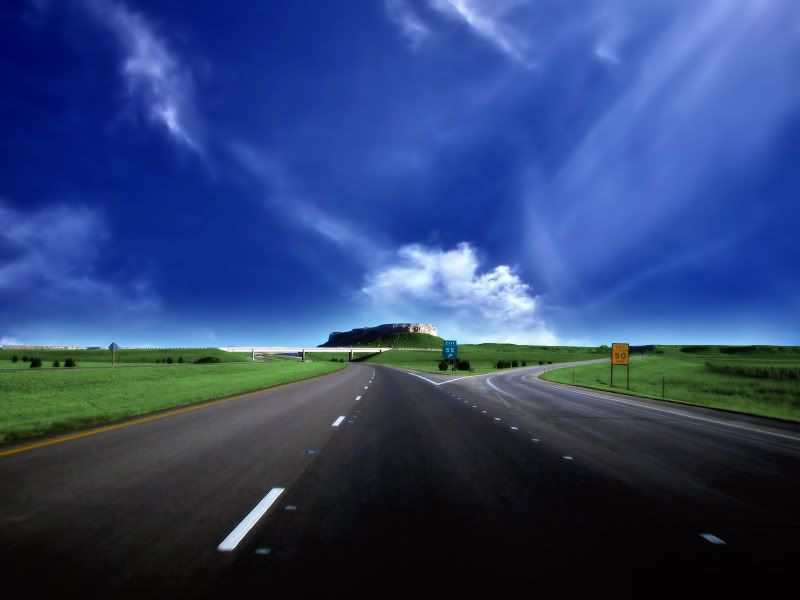 For the last couple of years, most of the time since we've lived here in Arizona, the highway department has been building a section of the freeway loop connecting us to the rest of the metro area. The project will be finished soon (soon is relative–think months and maybe a year or more). My kids have gotten to watch the progress of the building of the road, four lanes and an overpass, from the start.
It's slow going, road building, and fascinating. Boy likes to observe the progress of the overpass, including the time when a large section collapsed (fortunately, not a section directly over the street). But the process intrigues me, too. It's a lesson in patience, but there's also a sense from week to week that things are moving along, if slowly.
On Facebook, I have exactly ten friends. Four of them are related to me–three sisters and one cousin. I check in from time to time to see what people have posted (but don't really do much else with my account).
Last night I discovered that my sister C, who lives in Washington DC, had posted photos on her page from a going-away party for a friend. As I looked through the photos, there was a moment when I thought, "Wow, these people know my sister better than I do."
I felt almost like I was standing outside the window of that party, looking in. Everyone smiling, laughing, taking photos, having drinks.
I felt sad and even a bit envious–for all the things that others know about her that I do not–and that sadness stayed with me all night. Then, this morning, I thought how ridiculous it is for me to just sit with that feeling and do nothing.
So I sent C an email, telling her what I just told you (except for the window part). I told her that I would like it if we could email more frequently, and get together sometime. That really, I just want it to be less true that all of those people know my sister better than I do. I don't assume that it will be easy to get to know each other. Maybe it will. But as I said to her, I know at this point in our lives that getting to know each other is a long road, and that it is made harder by the time and distance that road has to cover.
(Why does it seem that everything in my life can be scrubbed down to the metaphor of a road?)
This may take some time. We have a lot of years to cover. Maybe we'll sit down one day and the conversation will just flow, or maybe it won't, and we'll feel like it's more work than we anticipated. Either way, I hope we'll stay with it and give it the time a relationship with a sister deserves. Just a friendship, even. We're sisters, yes, but of the long-lost sort. And this isn't a movie with a tidy ending. It's just messy, messy life, and there's no map for this sort of thing. A thousand roads can lead to the same place.
Anyway, at this stage of things, it feels more like a beginning, like driving on a new road that has just opened for the first time. One that took a long time to build and even collapsed a time or two. The surface might be smooth and the view wide open, but without a map, who knows where we'll end up.