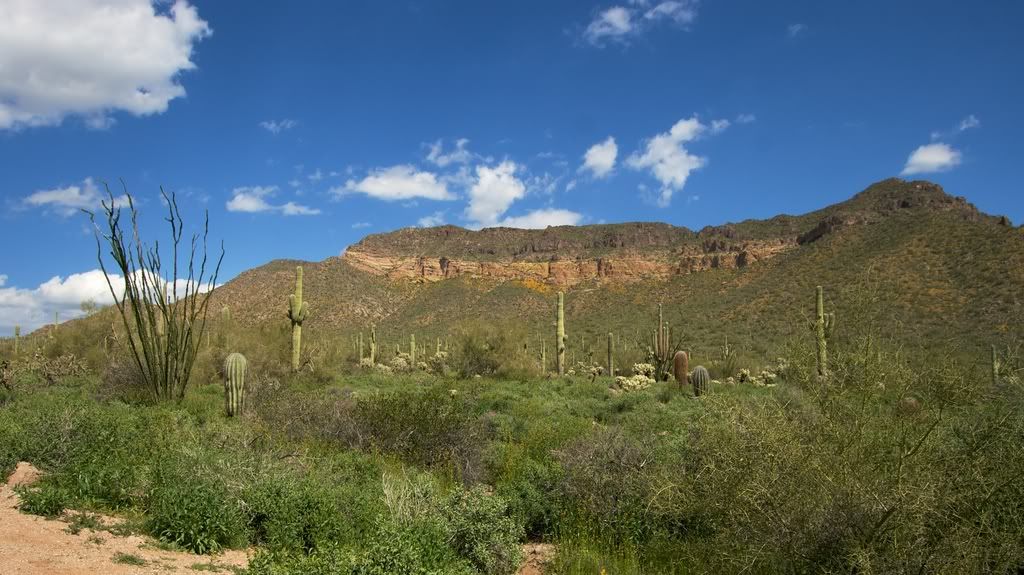 Confession time.
We've lived in Arizona for almost four and a half years, and I haven't gone hiking here.
There are sound excuses reasons for that – hiking alone isn't recommended, so I don't. We have things here like rattlesnakes and mountain lions that could make the experience pretty exciting, and there's always the chance of twisting an ankle or being cornered by a pack of javelina.
(Don't laugh. They're freaky-looking bastards.)
So, why haven't we gone as a family? (Yeah, I heard you thinking it…) Who knows. We talked about it sometimes?
It's embarrassing, really, that with all the miles and miles of trails around here, that we haven't used them.
I decided to do something about it, though, and asked a friend if she would start hiking with me a couple of days a week. She said yes, immediately (whew), and our first hike is today.
If no one hears from me by the end of the day, and if it's not a lot of trouble, could you call Search and Rescue?
Or find us on your own and scare off the javelina. I'll owe you.
________________________________________________________
UPDATE: We had a great hike – with only a couple of near-death experiences.