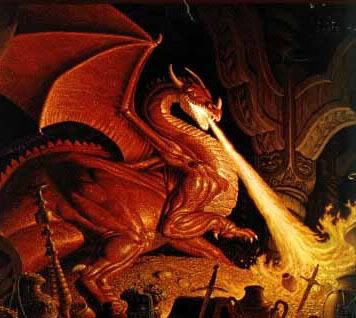 Yesterday afternoon, after discovering that in the month of April I earned exactly 1 cent from Google AdSense, I decided to investigate my ad options. Was there something more? better? brilliant? I could be doing to maybe earn 2 cents this month? Because by the end of the year, if I double my income every month, I could be earning $2.56/month! The bounty! The windfall!*
So I tweaked and expanded my ad options, settling in the end on some large image ads to run in the sidebar.
A while later, I was in front of my computer as usual and talking on the phone with my friend Ms. W.
Suddenly, I gasped. "NOooooooooooo!"
"What?" she asked.
There, right in my sweet, feminist sidebar was an ad for an international d*ting website. (I'm afraid to type the word, in case AdSense manages to find it and target my site again. For the record, it's NOT doting, or duting, and not even diting or deting.)
I have a big problem with Google funneling ads like that to sites that haven't asked for it. They definitely got that one wrong. All they have to do is troll my site and figure out that I'm only interested in runnings ads for hot cowboys or guys that look/sing/kiss like Gerard Butler. Research, people, research! (Girls and maybe even some of you guys, take note…I just saw Gerard Butler in P.S. I Love You. Hot damn. He carries the movie. Though it didn't kill me to see Harry Connick, Jr.'s sweet face, or Jeffrey Dean Morgan's ass . Not necessarily in that order.)
And, to be honest, I wouldn't reject an ad that featured Angelina Jolie or maybe Jeri Ryan.)
Anyway, I apologize to anyone who saw the ad. I assure you that I selected no ad category that would line up at all with that kind of thing. I'm no prude, but it's not the sort of service I envisioned promoting from this site. (Again, reference the above paragraphs for ad topics I DO support.)
So. You might be wondering why I don't permanently remove my AdSense ads? I thought about it. But in the last month, that's the first offensive ad (in my opinion) I've noticed, and I hope that I've managed to filter out more of the same in the future.
I went into my account and changed my ad format so that future ads would be selected from content on this site.
Satisfied that I had managed to slay the dragon, I reloaded my site and sat back to watch the show.
Want to guess one of the first ads to pop up on my liberal-leaning, Hilary Clinton- (or Barack Obama, when/if he takes the nomination-) supporting blog?
Yep, first thing, an ad for the Republican candidate, whose name I won't print.
I did a search of my site. Never once have I mentioned his name. I have discussed the Presidential race, and the primaries, but I have never mentioned our Senator from Arizona. Nor would I ever want to run advertising for his campaign.
I can't decide which ad was worse. So, my thanks to Google. Way to help me out, there.
Friends, I fear the dragon just slayed me.
_________________________________________________
*If I'm violating some part of Google's Terms and Conditions by revealing my ad revenue (cough), guess what? I don't freaking care.